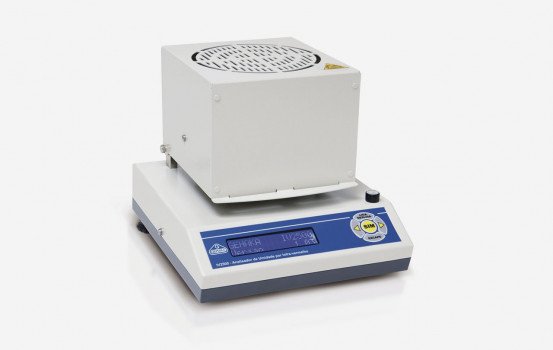 Moisture is one of the most important factors for assessing, qualifying and conserving substances: organic, mineral or chemical.
The IV 2500 employs a drying system for analyzing the moisture content, thus enabling its use on the widest range of products.
The combination of a semi-analytical balance with a ceramic infrared dryer allows obtaining high precision moisture measurements by means of simple operations.

With its traditional and proven application, the IV 2500 features improvements that makes this device even more essential on research and quality control laboratories, and on manufacturing processes.