---
Release of G810 in Italy, grain moisture meter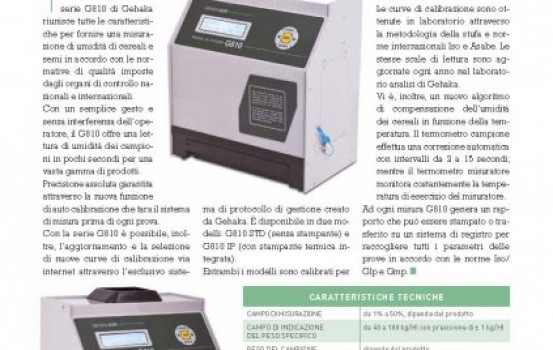 Gehaka in partnership with IROM Italia SRL officiates in July the launch of the new grain moisture meter model G 810 in the Italian market.
The new meter is properly suited to the needs in quality control of the grain produced in Italy and allows the user to make use of it in the local language.
IROM Italia is able to offer full technical and commercial support for the range of grain moisture meters manufactured by Gehaka in Brazil.
Direct contact in Italy:
IROM ITALIA SRL
Via Volturno, 80 - Fontana Bldg.
I-20861 BRUGHERIO (MB)
Tel: +39 (039) 878673
Fax: +39 (039) 884828
Skype: gabriele.mori